Thank you so much for testing the ACIM CE App. In the run-up to the launch, you may have noticed that all of the user documentation is now within the app itself.
To access instructions for all aspects of the app:
- Click the menu icon (three dots on the top right of the screen)
- Select User Guide & Tips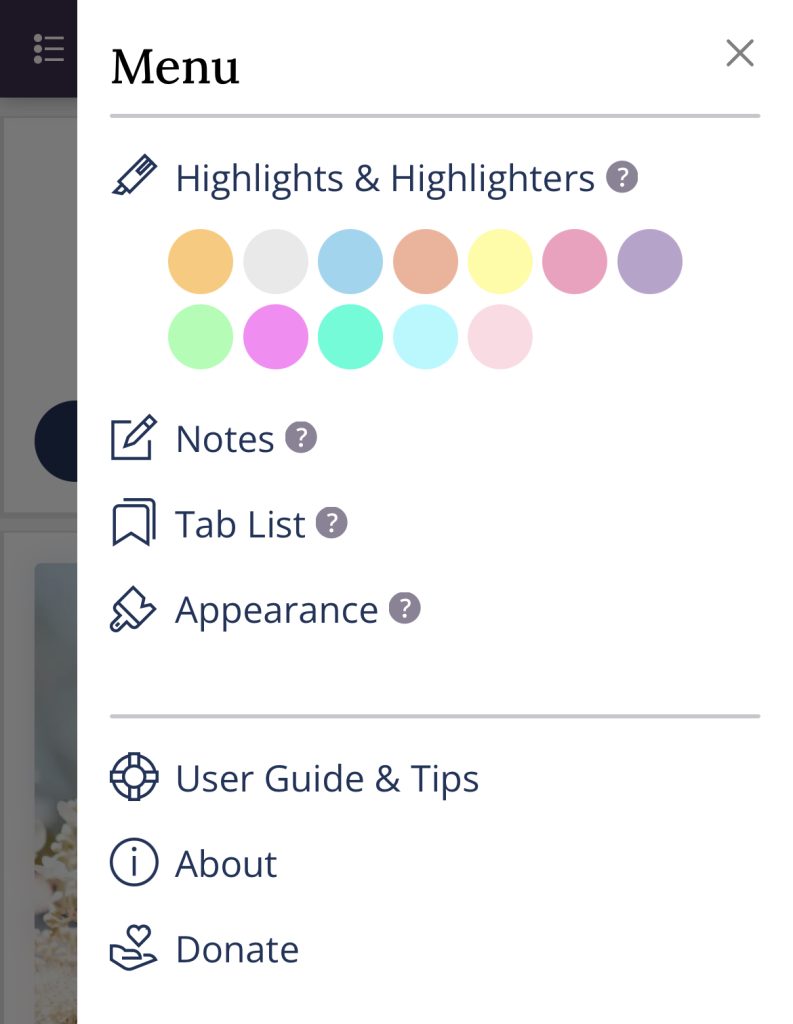 You can also get help throughout the app by clicking on the question mark buttons (as pictured above).